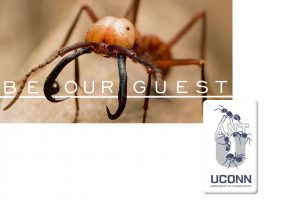 Be Our Guest!
At the Special Public Opening of
The First Rettenmeyer Army Ant Guest Collection Exhibit
Sunday, April 30, 2017, 1 pm to 5 pm
Lobby of Biology/Physics Building, UConn Storrs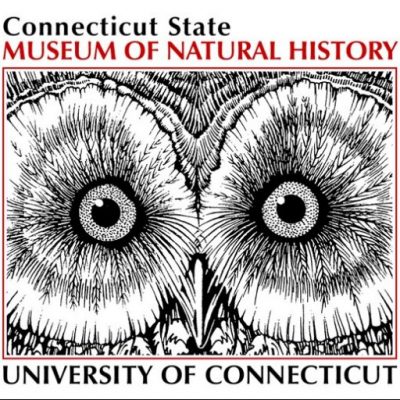 Event will feature a talk by Dr. Rob Dunn and an afternoon of unique activities and learning experiences focused on the amazingly complex world of Army Ants and their "Guests."
1:00–2:00 pm: Dr. Rob Dunn, Professor of Applied Ecology, North Carolina State University and former student of Carl Rettenmeyer. Dr. Dunn will talk about his new book, Never Out of Season.
"We depend on fewer and fewer kinds of plants for most of our calories. Most of those plants face major threats. The bad news is that those threats are real and a danger to things as lovely as chocolate and as important as the rubber in the sidewalls of your tires. The good news is that there are many ways each of us can work to savor and favor a greater diversity of crops, but also, at the same time, help to study and understand the wild biodiversity on which those crops depend." Book signing with Dr. Dunn to follow.
2:00–5:00 pm: Army Ant Guest Activities

Learn about army ant guests with our giant ant and a member of AntU team
Army Ants and their Guests on the big screen
Microscope stations with real army ants and guests
Contribute your ideas to the roles guests may play with ants
Collection tour to see NSF grant progress to date
Live fungus-growing ants
Special Dairy Bar AntU ice cream
Giveaways…and more!
Parking information: Parking is available in Lot 9 adjacent to the Lodewick Visitors Center and in the North Parking Garage, located at 103 N Eagleville Road, Storrs, CT 06269. The lot and the garage are a short walking distance to the Biology/Physics Building. 
For Public Programing contact Leanne Harty (CSMNH).