UConn Extension — 
Bug Week 
AntU Day!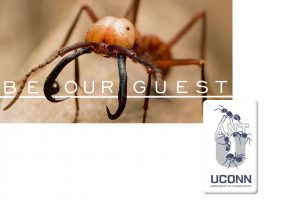 Thursday, July 27, 2017 
12:30 – 4:30 pm
Biology/Physics Building, UConn Storrs | 91 N Eagleville Rd, Storrs CT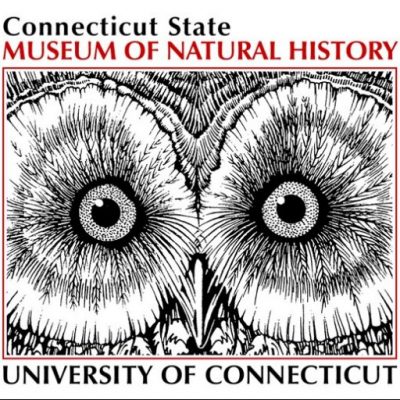 12:30 – 1:30 pm:  Dr. Janine Caira, Department of Ecology and Evolutionary Biology
Biology/Physics 130: How do we DO AntU?  Join AntU architect Janine Caira to learn more about this unique and ambitious initiative.  Launched by a 2016 NSF Collections in Support of Biological Research award, our Army Ant Guest education endeavors quickly expanded to involve faculty, staff and students working across UConn—and we're just getting started!
1:30 – 4:30 pm: "Be Our Guest" Exhibit Activities and Fun Giveaways for All Ages!
Biology/Physics Lobby:  
Learn about army ant "guests" and take one home
Check out the live fungus-growing ant colony
Take some selfies with our giant 12-foot ant
Identify specimens at the microscope stations
See amazing ant guest collection before-and-after
Watch AntU Digital Media & Design student videos on the big screen
Learn about the NSF grant project and share your ideas
Sign up for a collection tour at bugweek.uconn.edu
Get a ticket for FREE AntU DAIRY BAR Ice Cream!
Ecology and Evolutionary Biology Greenhouse:
Ant-Plant Treasure Hunt - Get your Greenhouse map in BioPhysics, then head downstairs to find myrmecophytes!
Parking information: Parking is available in Lot 9 adjacent to the Lodewick Visitors Center and in the North Parking Garage, located at 103 N Eagleville Road, Storrs, CT 06269. The lot and the garage are a short walking distance to the Biology/Physics Building. 
For Public Programing contact Leanne Harty (CSMNH).